Complete HGV/LGV/PCV Theory Test Part 1a
Everything you need to pass the 2021 HGV/LGV/PCV Theory and Hazard Perception UK tests. Sit unlimited mock tests using the latest DVSA materials plus the Highway Code.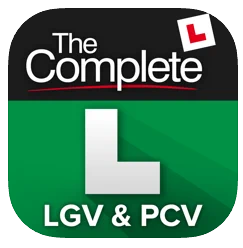 WHAT'S INCLUDED?
LEARN: Practise all the latest DVSA Theory Test revision questions for trainee HGV/LGV & PCV drivers in the UK.
MOCK TESTS: Sit unlimited mock tests that are structured just like the official test.
REVIEW: See where you went wrong and find out how to improve for next time.
EXPLANATIONS: Includes all the DVSA explanations and links to the Highway Code to help you learn and understand the correct answers.
PROGRESS MONITOR: Check your progress to see your strengths and weaknesses and find out when you're test ready.
VOICEOVERS: English voiceover to help those with reading difficulties or dyslexia*.
HIGHWAY CODE: Read the latest edition of The Highway Code.
AD FREE: No annoying ads to interrupt your learning!
WORKS OFFLINE: No internet connection required once downloaded so you can learn anytime, anywhere!
FREE UK SUPPORT: Free in-house customer services and technical support ([email protected]).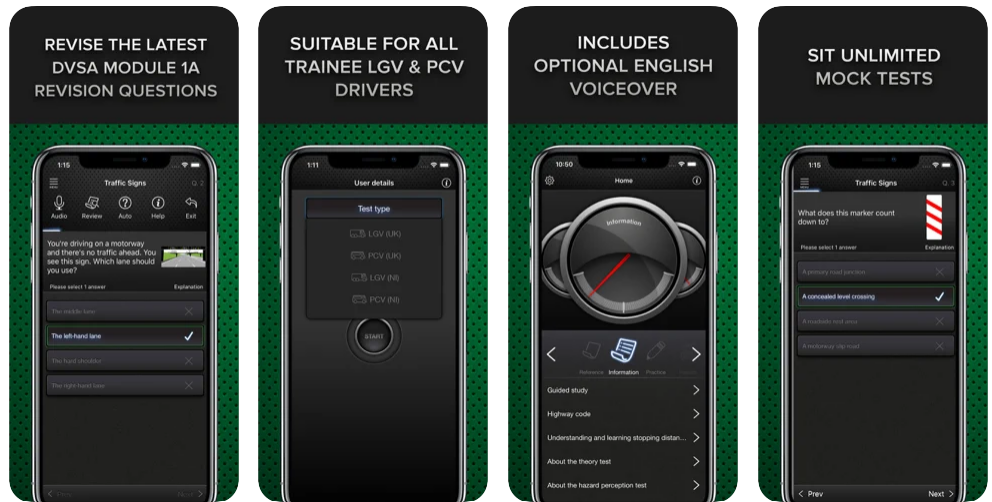 * Internet access required for voiceover (WIFI recommended).