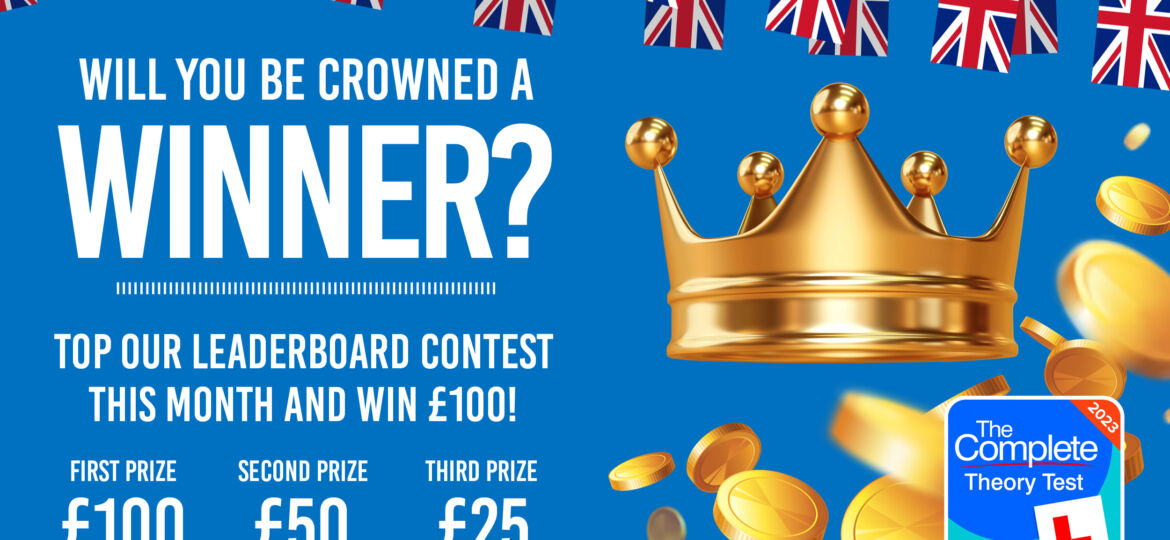 be crowned king of the leaderboard 
To celebrate the King's Coronation (and extra bank holiday) we're giving you the chance to WIN £100 cash in our Leaderboard Contest!
Learners can take part in the leaderboard every month, but for May we've upped our prize money giving three learners the chance to win £100 for first place, £50 for second and £25 for third.
To be in with a chance of being crowned King of the Leaderboard simply:
Sign up to the Leaderboard Contest
Revise, practice & complete Mock Tests
The more questions you answer correctly in practice sessions & mock tests, the more points you'll earn and the higher up the Leaderboard you'll climb.
Download The Complete Theory Test kit App here.